Copyright © 2013 by theepcman.co.uk · All Rights reserved · Powered by TheEPCMan.co.uk


THE EPC MAN WEBSITE REGISTRATION SECTION
OVER 700 AREAS OF THE UK NOW COVERED !

Are you a domestic energy assessor ? I am, and I run this site as DEA, I understand your business.

I started The EPC Man in 2012 as my own personal website and soon had other DEA's wanting to become The EPC Man for their town. Since then the site has grown into the largest network of independent self employed energy assessors in the UK.

Many of our members have been with us since 2013 and many have expended their area coverage after trialing the service for 12 months.

We would like to offer you your own personal business web site, fully built and maintained with national google advertising for your business. Just pay as little as £89 per yr to secure an area.

We are looking to link up with Energy Assessors in certain areas of the UK which our network does not have covered.

You can now become The EPC Man for your area with links to your website from this site. What you get :

1. Fully built web site with top quality domain name.
2. Personal page on The EPC Man web site
3. Listing on theepcregister.co.uk and epcmap.co.uk
4. Free unlimited updates.
5. Free national advertising on Google,Bing and Yahoo
5. No Contract, cancel at any time.

Join our network of over 700 sites.

Call us today to get started on 07813 035717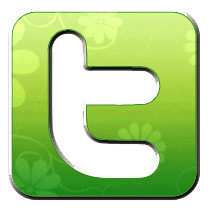 OUR RECENT MEMBER FEEDBACK
Complete this form to enquire about the availability of your area.
The EPC Man

Benefit from our national advertising campaign.


We run constant advertising on Google, Yahoo and Bing. There is no further cost to you other than your annual hosting and maintenance fee which can be as little as £69 per year.

You get the national advertising benefit for simply becoming a member of our network.

We are not just selling you a web site, we are offering you membership of the number 1 brand name for Energy Perfomance Certificates in the UK.

We now have over 700 areas covered. The annual cost of your web site and membership is covered by just 2 or 3 epc instructions per year.

We offer the best value web site and marketing service for energy assessors in the UK. Our new area prices are as follows.

Towns with up to 30,000 population £89 per year (£1.50 p/wk).
Population 30,000 to 80,000 £104 per yr (£2 p/wk).
Population over 80,000 £156 per yr (£3 p/wk).

Call us now to get started on 07813 035717.

Please click here to read our terms and conditions of membership.

A network of qualified and fully accredited
epc providers around the UK
select your location
BOOK AN EPC